Water leaks may seem like a normal occurrence, but sometimes they aren't as easy to spot as you might think.
The best way to find out if there is a water leak in your home is by using a professional water meter. This will allow you to know exactly how much water is being used and where it's coming from.
If you suspect that there is a problem with the plumbing system of your house, contact an expert plumber immediately. They can help you determine what kind of problems are causing the issue and then fix them before things get worse.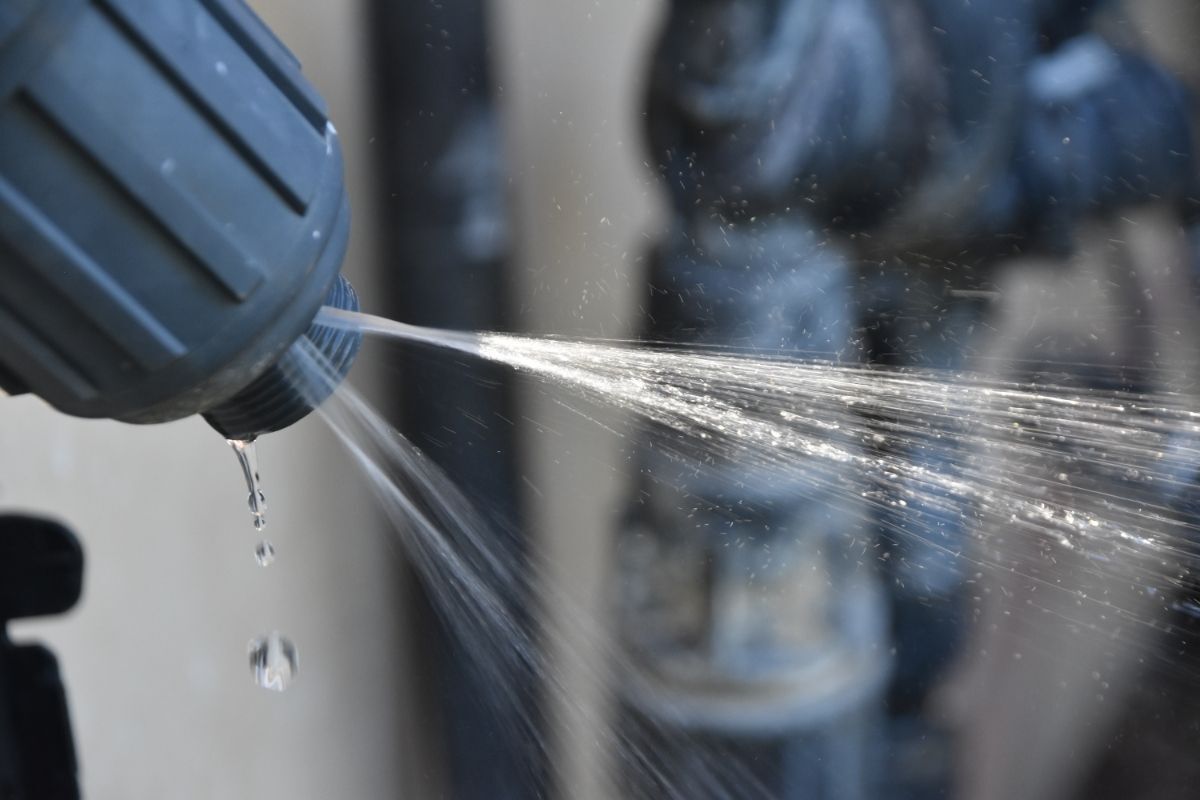 How Can You Spot A Water Leak In Your Home?
There are some signs that indicate that you have a water leak in your house. If you're noticing any of these warning signs, call a professional plumber right away.
The basement or crawl space is damp.
There is standing water on the floor.
There is wet carpeting or furniture.
There are moldy odors.
There is a musty smell in the air.
There is a dripping sound coming from somewhere inside the walls.
Water Leak Inspection
When you hire a professional plumber for a water leak inspection, he'll be able to tell you whether or not there is a leak in your pipes. He'll also be able to give you advice about what type of repairs need to be made.
A plumber should always use a camera when inspecting a property. This allows him to see all areas of the property without having to go through every room. It also helps him pinpoint the exact location of the leak so that he can repair it quickly.
A water leak inspection can cost between $200-$500 depending on the size of your home. The price will depend on the amount of work needed to locate the source of the leak.
How Can You Detect A Water Leak Yourself?
You don't necessarily need a professional plumber to detect a water leak. All you need is a good set of eyes and ears. Here are some tips to help you identify a water leak:
Listen carefully.
Look at the ceiling.
Check under sinks and toilets.
Check behind appliances such as washing machines and dishwashers.
Check around faucets and drains.
You can also check the floors and the ceilings for any damp patches. We would also recommend listening to any unusual sounds in your piping.
What Should Be Done When Finding A Water Leak In Your House?
Once you've found a water leak in your property, you need to act fast. Don't wait until the damage gets bigger. Call a professional plumber immediately.
They will be able to come over and inspect the area and make sure that everything is fixed properly. Once this has been done, you won't have to worry about the pump breaking for some time, as most plumbers will do a proper job.
In addition to fixing the leak, you may want to consider installing a sump pump. Sump pumps are designed to prevent flooding in basements. They keep excess water from entering the foundation of your home.
If you have a large pool or spa in your backyard, you might want to install a filter. Filters remove debris and dirt particles from the water. These particles could cause blockages in your pipes if they build up too much.
The best time to fix a problem like a leaky pipe is before it causes major damage. By calling a professional plumber now, you can save yourself a lot of money and trouble down the road.
The most common plumbing problems include clogged drains, leaks, and slow draining tubs.
Can You Get A Home Leak Detector?
Yes, you can get a home leak detector. However, these devices are only useful if you know where the leak is located. If you're unsure where the leak is coming from, then you probably shouldn't buy a home leak detector.
There are many different types of detectors available. Some are handheld while others are mounted on walls. Some even come with built-in cameras.
When choosing a home leak detector, look for one that's easy to use. Also, look for one that comes with an alarm system. This way, you'll be notified whenever there is a leak.
If you'd rather not spend money on a home leak detector, then you should call a plumber to do the job instead. Plumbers are trained professionals who can find and repair leaks quickly and efficiently.
It's important to note that a leaky pipe can lead to serious health issues. That's why it's crucial to contact a professional right away.
Smart Leak Water Detectors
A smart leak detector is a device that uses sensors to determine when there is a leak in your house. It sends out an alert when it detects moisture. The advantage of using a smart leak detector is that it allows you to pinpoint exactly where the leak is coming in.
This means that you don't have to waste time looking all over your house trying to figure out where the leak is coming through. Smart leak detectors allow you to see exactly where the leak is so that you can take care of it right away.
Smart leak detectors also provide you with information regarding how long the leak has been going on. This helps you decide whether or not you need to hire a professional plumber right away.
If you're having a hard time locating a leak, then you can try using a camera. Cameras are great at detecting small amounts of liquid.
Cameras can also be used to detect leaks in sinks, toilets, shower heads, bathtubs, faucets, etc. Most cameras can be set up to send alerts when they detect moisture.
For example, if you notice that your sink is leaking, but you can't tell where it is coming from, then a camera may help you locate the leak.
You can purchase a camera online or at any hardware store. Just make sure that the camera you choose has enough range to cover the entire area around your sink.
Get A Free Quote Today
All you need to do to get your plumbing problems fixed fast is call 877-910-5119 or share a few details and we'll connect the best plumber near you,
easy!
How To Find Leaks In Your House The DIY Way
Leaking pipes are very dangerous. They could cause severe water damage to your property.
However, fixing a leak by yourself isn't always possible. There are some things that you just cannot do on your own.
That's why you should consider hiring a professional plumber to fix your leak.
The good thing about hiring a professional plumber is that he will be able to find the source of the leak. He will also be able to identify what type of pipe needs to be replaced.
In addition, he will be able to replace damaged pipes and install new ones as needed.
If you want to save money, then you should look into getting a home leak detector. These devices are affordable and easy to use.
How Reliable Are Leak Detectors?
There are many different types of leak detectors available today. Some are more reliable than others.
When buying a leak detector, you should first check its reliability. You can do this by reading customer reviews.
Also, you should ask friends and family for recommendations. They might know someone who owns one of these products.
Once you've found a product that seems like it works well, then you should buy it.
Before purchasing a leak detector, you'll need to think about how much you plan on spending.
A cheap leak detector won't last very long. On the other hand, a high-end model will cost a lot of money. To avoid wasting money, you should only spend what you can afford.
Water Leak Frequently Asked Questions
How Can I Tell If Your Pipe Is Leaking?
When you hear loud noises while running water, then you know that something is wrong.
When you hear loud sounds, then you know that there is a problem somewhere in your plumbing system.
This noise can come from anywhere. For instance, it could be coming from your kitchen sink, your toilet, or even your bathroom tub.
What Causes A Water Leak?
Water leaks occur because of worn-out pipes. Worn-out pipes are usually caused by corrosion. Corrosion occurs when metal parts become rusty over time.
As time passes, the rust breaks down the metal, which causes the pipes to weaken. Eventually, the weakened pipes will break.
What Happens To Pipes After They Break?
Broken pipes go through several stages before they collapse completely. First, the broken part of the pipe will stop flowing. This is called an "air lock."
Second, the air inside the pipe expands. As a result, the pipe becomes smaller. Finally, the pipe collapses, requiring a completely new pipe.
Our Final Say
We hope that our guide to water pipe leaks will help you to better understand what is going on and how to go about repairing such leaks.
Plumbing Problems? Get A Free Quote
Work with only the best local plumbers, recommended by Best Plumbers Club for fast, friendly service and top quality workmanship.
Areas Our Best Plumbers Service
Our expanding network of top rated plumbers service 12 states across America. No matter where you are, when you have plumbing problems reach out to Best Plumbers Club for help!
Quality Plumbing Services
From new taps in your kitchen and bathroom to water heater installations the verified plumbers at Best Plumbers Club will ensure your plumbing installation meets both the plumbing regulations and your expectations for quality.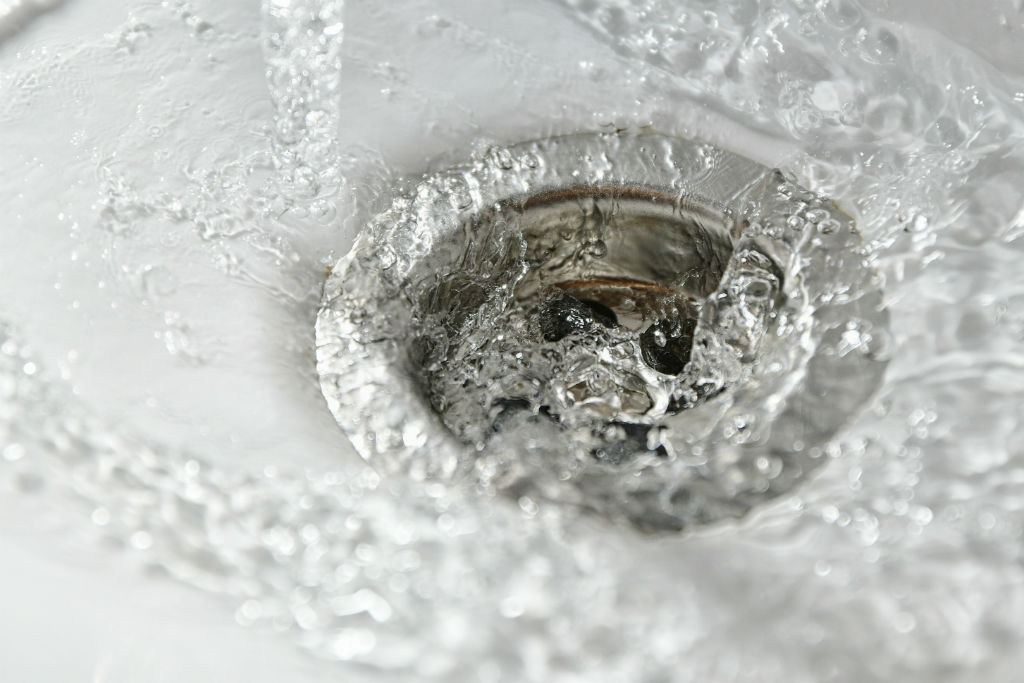 Drainage problems? Get your clogged drains cleaned, repaired or replaced – from sinks and stormwater to sewer drains.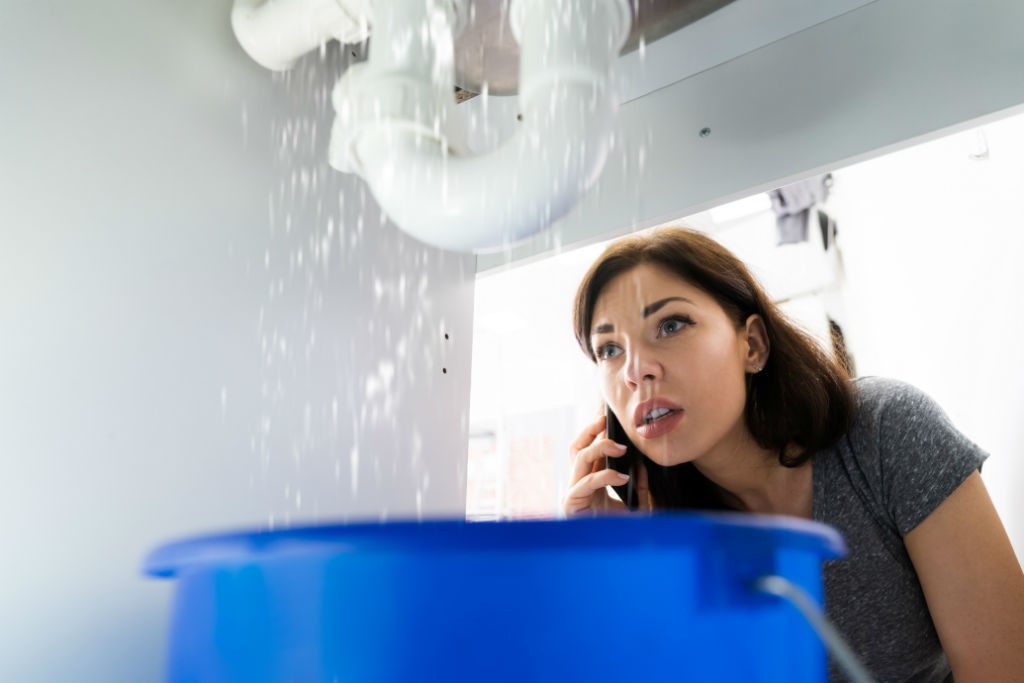 Get help when you need it for all types of emergency plumbing services. The best plumbers near you are available 24 hours.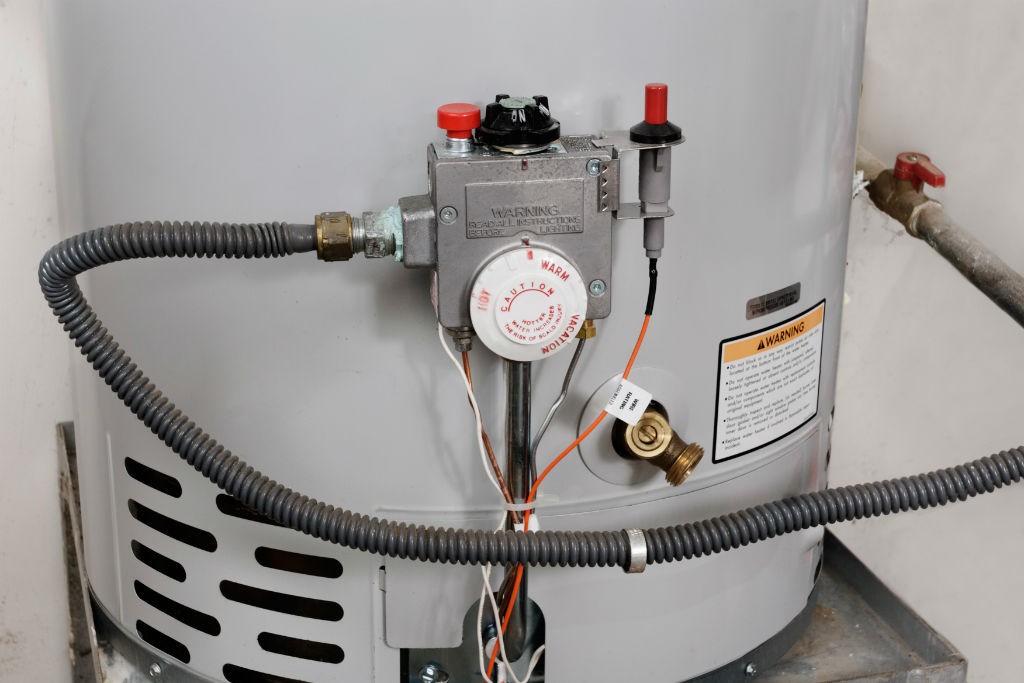 Rely on the best water heater plumbers and your home will soon have hot water again whether you need repairs or replacement.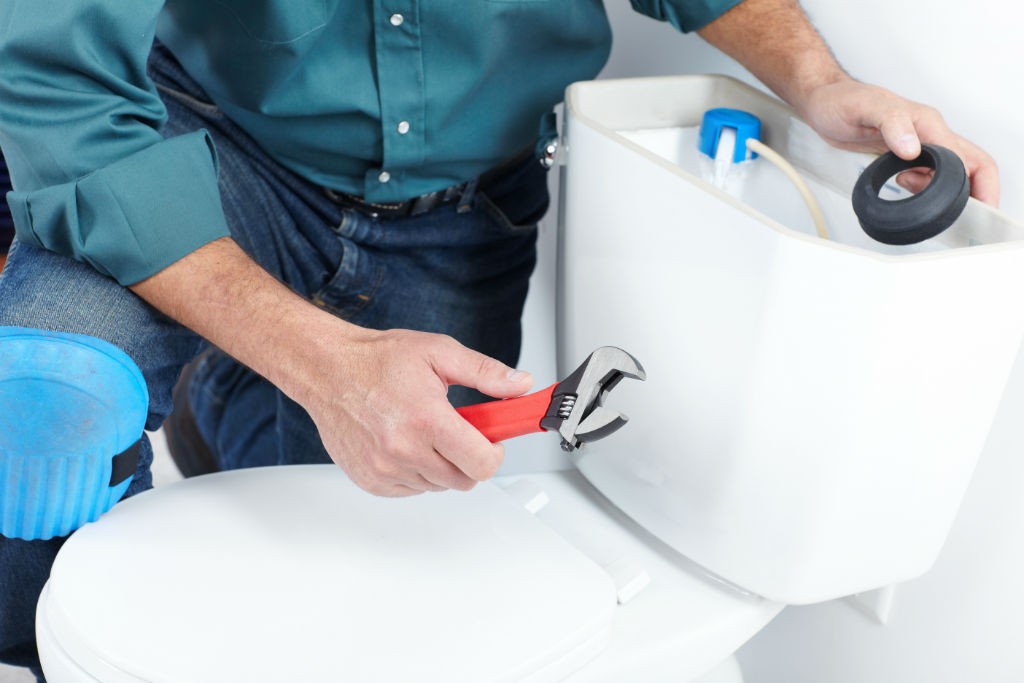 Complete toilet repair services and new toilet installations with guaranteed workmanship. Broken, clogged, or leaking toilets fixed.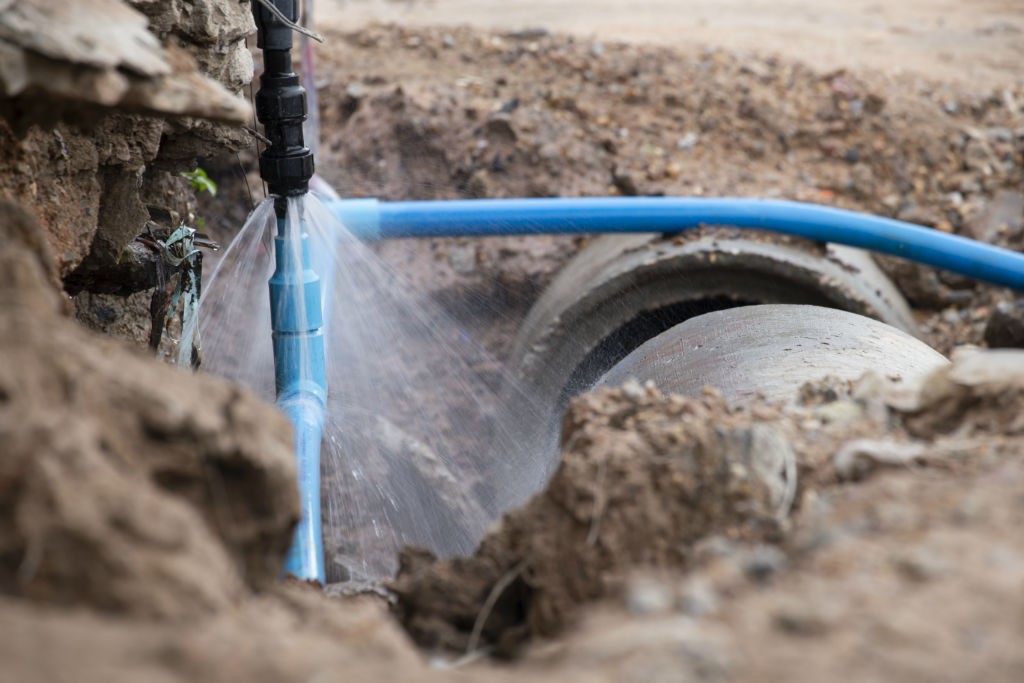 Suspect a water leak? From taps to water heaters or underground pipes, get it repaired asap to avoid damage and high water bills.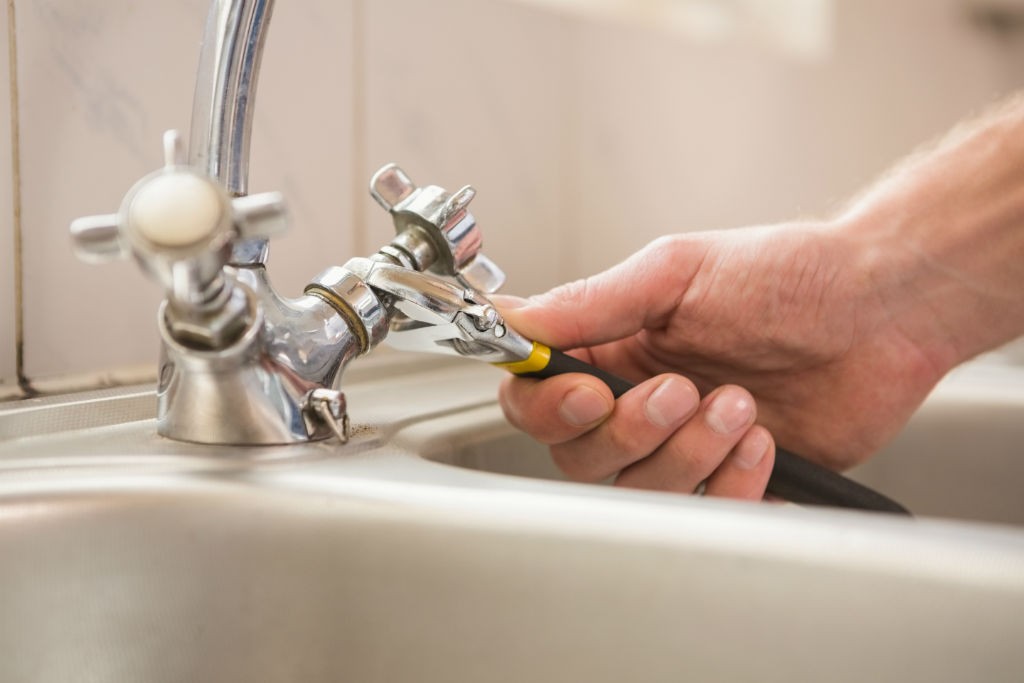 When you need a new kitchen sink, bathtub or shower faucet installed or a leaking faucet fixed call on the best plumbers.
Plumbing Problems? Get A Free Quote
Work with only the best local plumbers, recommended by Best Plumbers Club for fast, friendly service and top quality workmanship.