Here at Best Plumbers Club, our workers are on call 24/7 to perform regular sump pump maintenance. If your pump is broken, then we will be more than happy to replace it and install a new one for you.
A sump pump is one of those things that you will hardly notice until it stops working. Many people may not even be aware that their house has one of these pumps until their basement gets flooded after heavy rainfall.
As we're sure you will agree, nobody wants a flooded basement, so looking after your sump pump can save a lot of stress and money in the long term. Nobody knows sump pumps better than our BPC plumbers, so put your fears to rest today and give us a call to see how we can help you repair or replace your pump.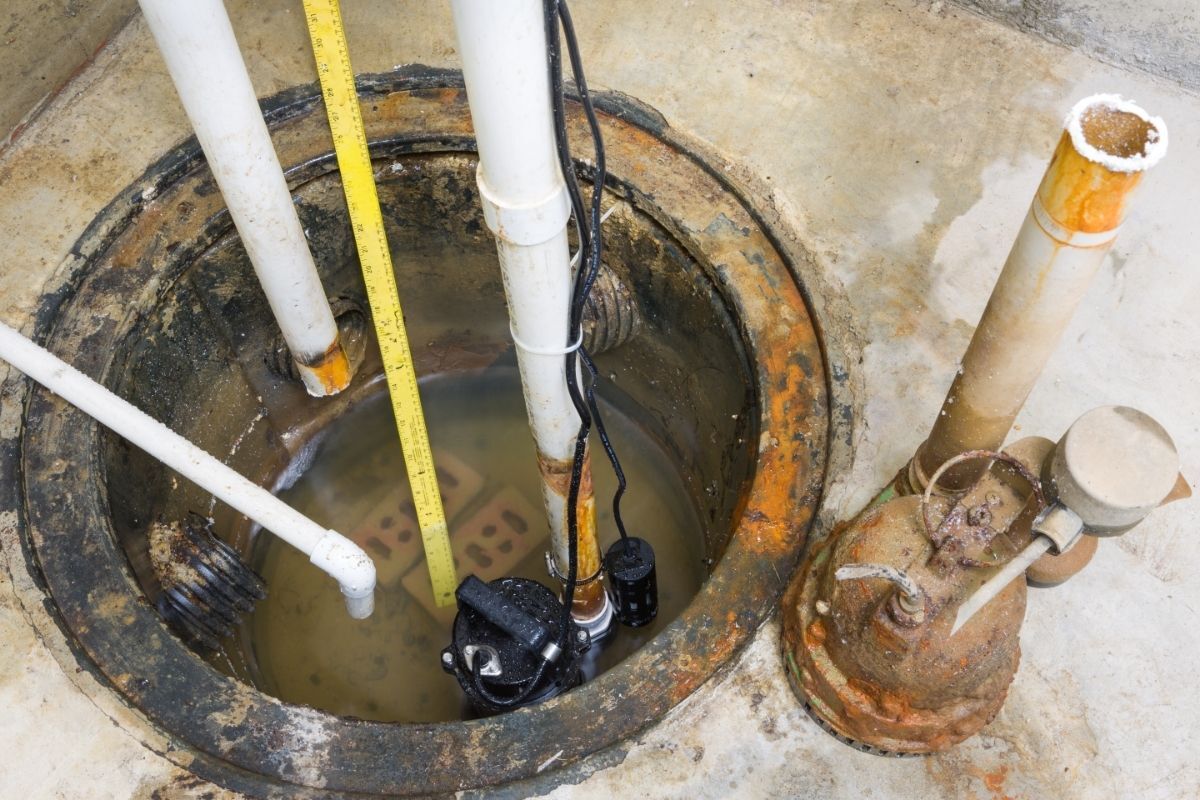 What Is A Sump Pump
A sump pump is an automatic device used to collect water from the lowest point in a building or home. Usually they are placed in a sump pit located under the main floor of a basement. They are equipped with automatic sensors for detecting when the water level in the pit has risen above a certain level.
When triggered, the pump will redirect water to a predetermined drainage point, often a separate pit, storm drain or main sewer system. This prevents water accumulating in the basement and causing damage to floors, walls, ceilings, or other parts of the home.
Water damage can cause extensive harm to a house's foundations and infrastructure. As such, it is a good idea to have your sump pump regularly checked for any issues before they can cause serious damage to your home.
Most modern homes already have a sump pump installed, but some older houses may need to have one fitted to prevent the basement from flooding.
If you think there is a problem with your sump pump, or want to have one installed in your home, then one of our experienced BPC plumbers will be more than happy to help.
Replacing & Installing A New Sump Pump
If you have a knack for DIY and know what you are doing, then it is perfectly possible to replace and install a new sump pump by yourself. That said, if anything goes wrong, it could lead to even worse flooding in your basement, and a lot of stress.
If you aren't confident in replacing your sump pump by yourself, then it would be best to call one of our plumbers, so they can assess the damage.
We offer services for checking if your pump is working, as well as carrying out repairs for basements that have been recently flooded due to a broken pump.
If necessary, we will help you find a replacement sump pump for your house, and then one of our expert plumbers will carry out the installation for you. We can also help you to add a backup sump pump, which will provide extra security in case your original one fails.
Regular Sump Pump Maintenance
Sump Pumps are an automatic device, and therefore they don't require much maintenance to keep them in working order. However, just like any other mechanical device, they can slowly degrade over time with repeated use.
As such, it pays to regularly check on them to make sure everything is working as it should. Here at BPC, we recommend having your sump pump checked once every year by one of our professional plumbers.
Our employees will perform routine tests that will isolate any problems before they get worse, and recommend cost-effective solutions where necessary.
How To Tell If Your Sump Pump Isn't Working
As we mentioned above, one of the biggest signs that your pump isn't working is a basement flooded with water. Naturally, you don't want it to get to this stage, so it helps to be on the lookout for other tell-tale signs that your pump may need replacing. If you encounter any of the following signs, we recommend calling one of our BPC plumbers to check your sump pump as soon as possible:
Musty smells or evidence of mildew.
Loud noises coming from the basement or sump pit.
If you can't hear the pump running during heavy rain.
If you check the pump, it has a stuck flow switch.
These are all signs that your sump pump may be damaged or not working. If you encounter any of the above, then consider calling us here at BPC to check on your pump. We will run extensive tests and if necessary help you to replace and install a new sump pump in your home.
Commercial Sump Pump Repairs & Installations
Sump pumps in commercial business work similarly to those in domestic homes. However, when they go wrong, they can lead to far more extensive damage and expenses for your business. Hotels often have sump pits in below elevators to redirect water that finds itself into the shaft.
To avoid extensive flood damage to your offices, hotel, or other place of business, call one of our expert BPC plumbers today for a maintenance check on your sump pump. We will carry out all the necessary tests to make sure your unit is working and inform you of any issues we come across. We also offer to replace your old pump and install a new one for you, as well as installing a back-up pump, so you are always covered if one of them fails.
Our emergency plumbing services are available all day, every day at any time of year, so if you think you have a problem don't hesitate to give us a call. Alternatively, you can visit our website to request our sump pump services online.
Get A Free Quote Today
All you need to do to get your plumbing problems fixed fast is call 877-910-5119 or share a few details and we'll connect the best plumber near you,
easy!
Frequently Asked Questions
How Does A Sump Pump Work?
A sump pump works by pumping water away from the foundations of your house. This prevents water from accumulating in basements and other areas of your property.
The sump pump is placed in a pit below your basement floor and connected to a drainage system which directs excess water from under your home into the pit. When the water level in the pit reaches a certain limit, the sensor on the pump will automatically turn it on.
The pump will then channel the water into a drainage pond or nearby storm drain, so it can't accumulate in your basement.
What Is The Average Lifetime Of A Sump Pump?
How long your sump pump will last before it needs replacing depends on how often it needs to run. Pumps that need to move a lot of water from under a house may need to be replaced every five years, while those that don't do as much work will be fine for 7 to 10 years.
That said, if you don't have a back-up pump, it is worth replacing your existing one every five years to be safe. Regular replacements will likely save you money in the long run, since a new sump pump will likely cost less than repairing extensive water damage in your basement or home.
Do I Need Planning Permission To Install A Sump Pump?
Most modern houses will already have a sump pump installed in the basement, however for older properties this may not be the case.
If your home doesn't have a sump pump, and you want to install one, then you may need to seek planning permission from your local government.
Certain neighborhoods and areas may have rules about where you are allowed to dump the excess water removed by your pump. At BPC, our plumbers will be more than happy to look in your basement and help you find out how to install a sump pump in your home.
We will also tell you about any planning permission you may need to obtain and offer other helpful advice throughout the whole process.
Do I Need A Battery Powered Backup Pump?
Most sump pumps are connected to the mains electricity in our homes. In the event of a power outage, it is recommended to have a second battery powered pump to ensure your basement still won't flood.
You can also get stand-alone batteries for attaching to your main pump, which will power the device during a blackout. Overall, we recommend having a second back-up pump over just a battery, especially if you have any valuables stored in your basement.
The cost of a second pump is far lower than repairing flood damage to precious items and the infrastructure of your home.
Will Best Plumbers Club Replace My Sump Pump?
Our plumbers at BPC offer a range of different services, including routine checks and tests on your sump pump. We are happy to troubleshoot any issues we find with your pump and offer replacement and installation services for a new unit if necessary.
As well as taking out your old sump pump and installing a new one, we also offer to fit back-up pumps. This allows you to rest easy knowing that your basement is always safe from water damage.
If your basement has recently flooded, then we also offer services to help fix and address any damage this may have caused, as well as replacing your defective pump.
Plumbing Problems? Get A Free Quote
Work with only the best local plumbers, recommended by Best Plumbers Club for fast, friendly service and top quality workmanship.
Areas Our Best Plumbers Service
Our expanding network of top rated plumbers service 12 states across America. No matter where you are, when you have plumbing problems reach out to Best Plumbers Club for help!
Quality Plumbing Services
From new taps in your kitchen and bathroom to water heater installations the verified plumbers at Best Plumbers Club will ensure your plumbing installation meets both the plumbing regulations and your expectations for quality.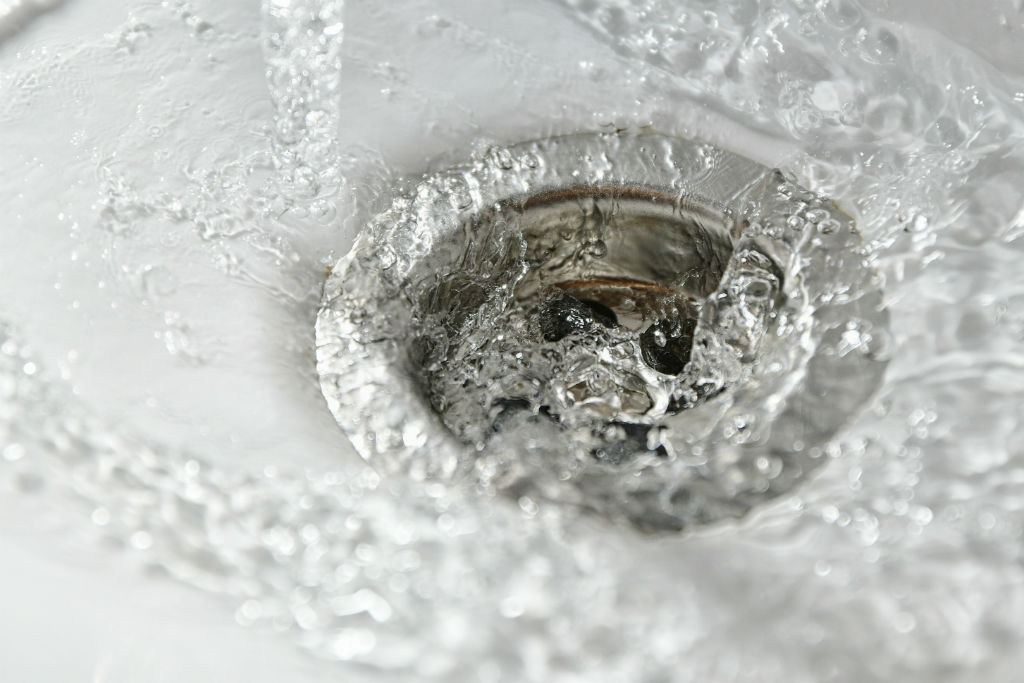 Drainage problems? Get your clogged drains cleaned, repaired or replaced – from sinks and stormwater to sewer drains.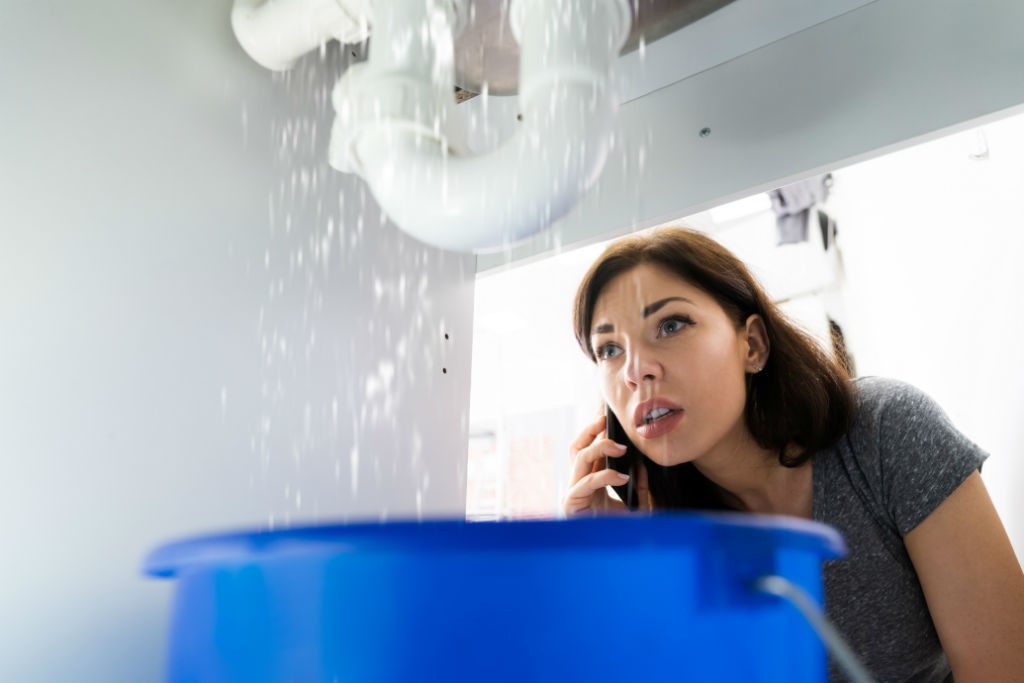 Get help when you need it for all types of emergency plumbing services. The best plumbers near you are available 24 hours.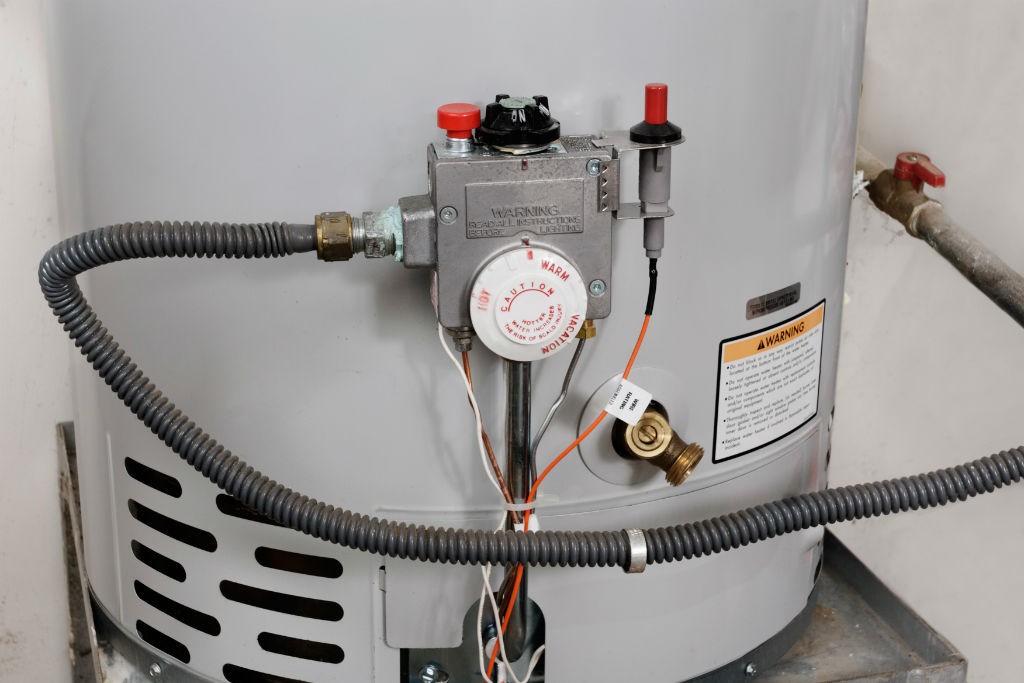 Rely on the best water heater plumbers and your home will soon have hot water again whether you need repairs or replacement.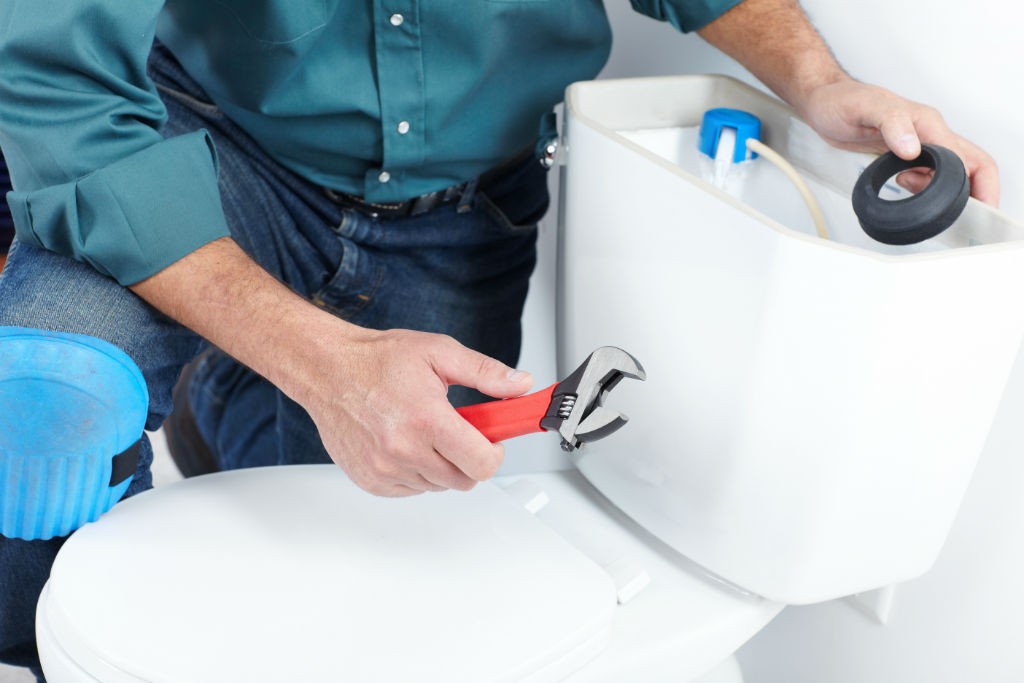 Complete toilet repair services and new toilet installations with guaranteed workmanship. Broken, clogged, or leaking toilets fixed.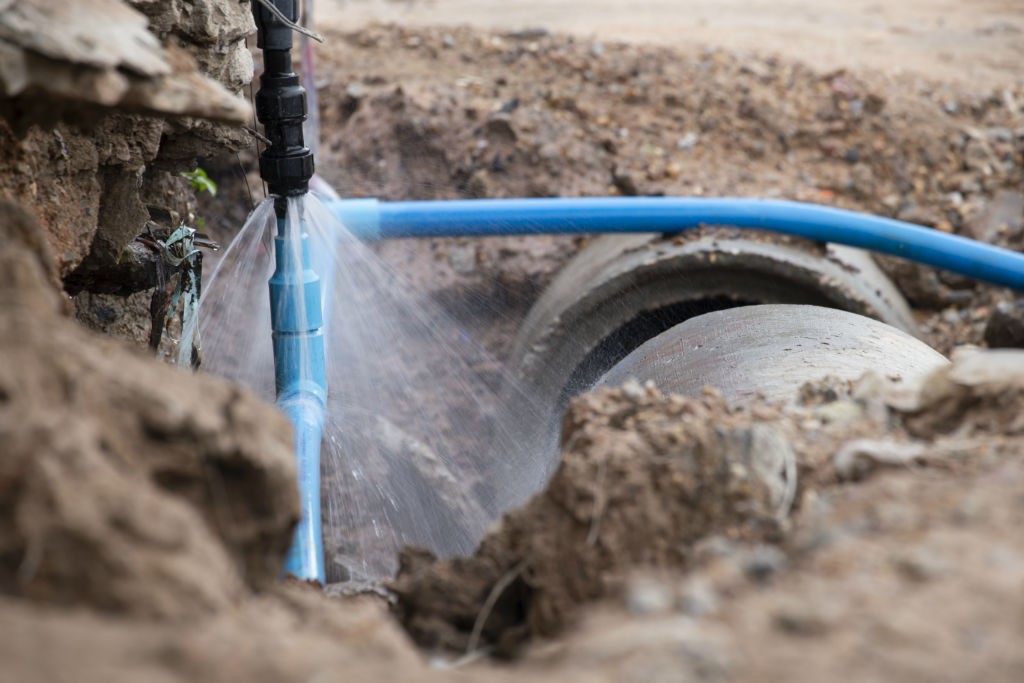 Suspect a water leak? From taps to water heaters or underground pipes, get it repaired asap to avoid damage and high water bills.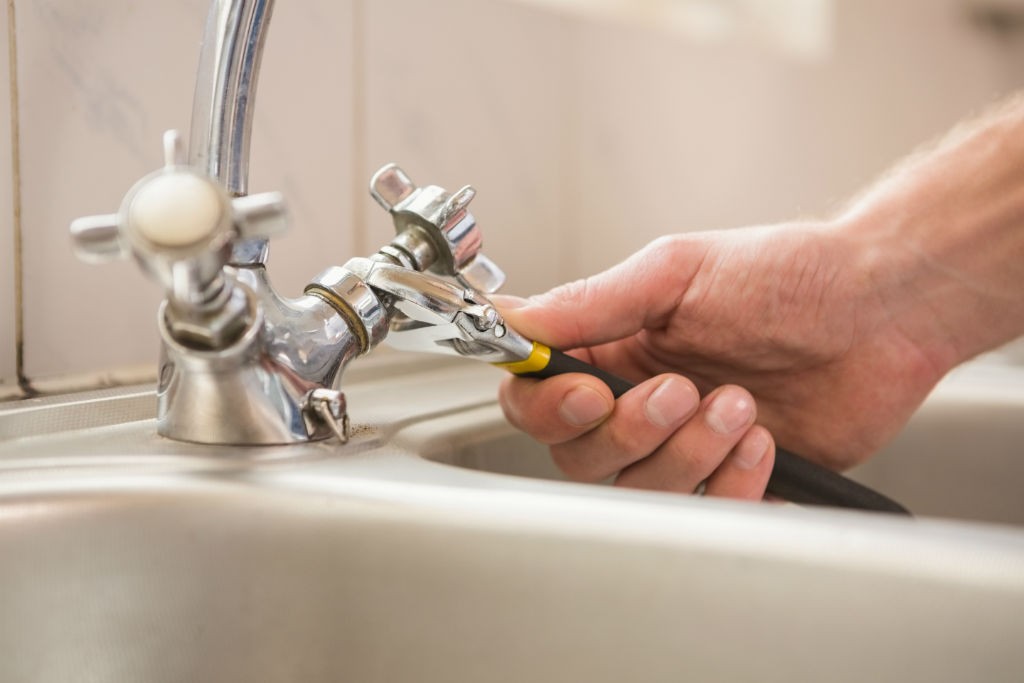 When you need a new kitchen sink, bathtub or shower faucet installed or a leaking faucet fixed call on the best plumbers.
Plumbing Problems? Get A Free Quote
Work with only the best local plumbers, recommended by Best Plumbers Club for fast, friendly service and top quality workmanship.