VIP Service From The Best Plumbers
Before you call a plumber it's critical you check they are a local plumber, a licenced plumber and have genuine positive reviews. "But who has time for that? I need the best plumber near me now!" I hear you say. Well, we've done all the hard work for you…
At Best Plumbers Club, that's exactly what we offer. A national network of the best local plumbers recommended for high quality, licenced workmanship and customer service excellence.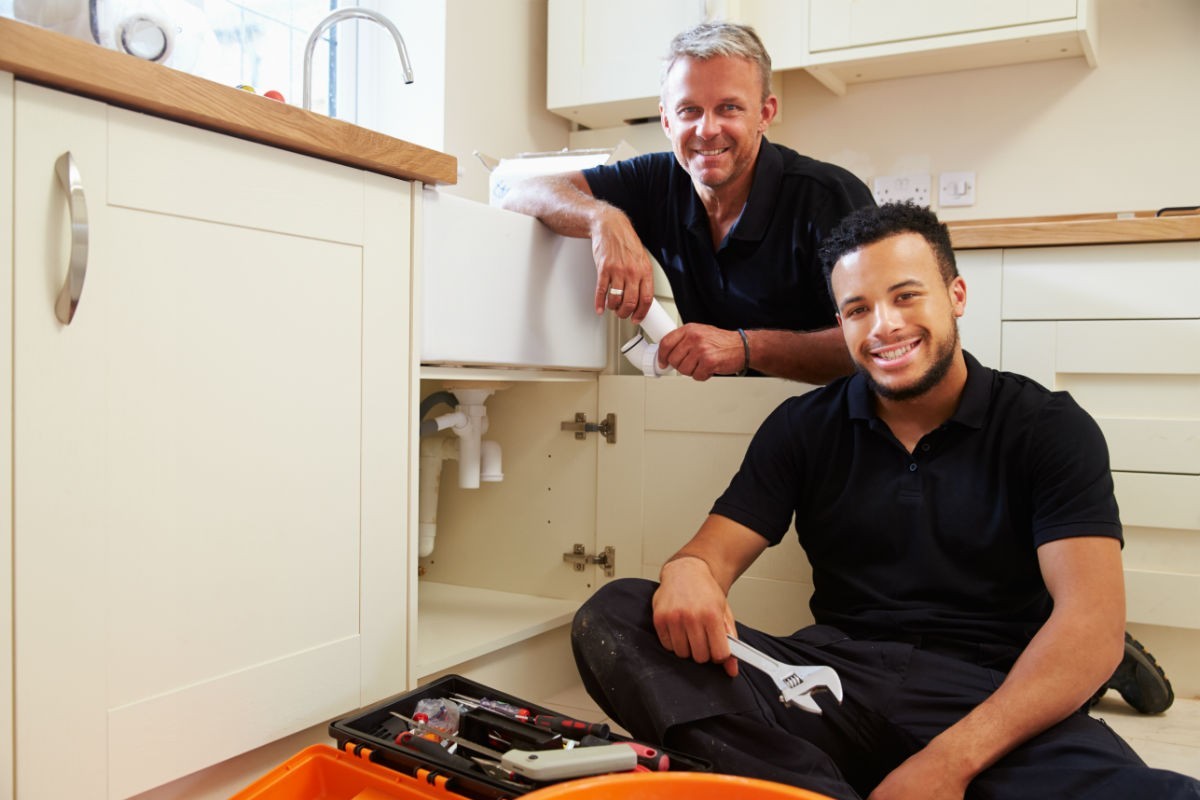 About Us
Inception of a Vision: 2018
Embarking on a journey often begins with identifying a need, and that was precisely the ethos behind the inception of the Best Plumbers Club in 2018. In a world where quality services often get overshadowed by flashy marketing, a group of vigilant local plumbers, together with contractor marketing expert Chris Finnegan, identified a pervasive issue: a disconnect between quality plumbing services and the community members who sought them.
Bridging the Gap
The Best Plumbers Club was crafted with an aim to seamlessly bridge this gap, ensuring that homeowners and businesses could effortlessly connect with the best plumbers nearby, guaranteeing not only skilled workmanship but also exemplary customer service. Chris Finnegan brought to the table his vast knowledge in marketing, ensuring that true skilled plumbers got the visibility they deserved, connecting them with those who needed their expertise the most.
A Promise of Quality and Trust
Trust, they say, is built with consistency, and that's precisely what we aimed to establish – a platform synonymous with trust and reliability in the plumbing world. Visitors to our platform are assured peace of mind, knowing that they are engaging with plumbers who aren't just proficient at their trade but come with a robust recommendation and a stamp of approval from a community that holds customer satisfaction paramount.
Beyond Just Connections
But we didn't stop at just being a connector! Our vision was holistic, and therefore the Best Plumbers Club evolved into a comprehensive national plumbing resource. We became a repository of invaluable information, providing insightful troubleshooting and how-to plumbing guides plus detailed plumbing product reviews, ensuring that individuals and businesses could make informed decisions, understanding their plumbing needs, and choosing the right professionals for the job.
A Beacon in the Plumbing World
Fast-forward to 2023, and our unwavering commitment to quality and service was recognized and featured by prominent media outlets, including ABC, Fox, and NBC, elevating the Best Plumbers Club to a platform that was not just a national resource but also a beacon in the plumbing world, reflecting reliability, trust, and unmatched quality.
Our Continued Commitment
Today, we stand tall, embodying our initial mission, ensuring that every homeowner and business that approaches the Best Plumbers Club is greeted with services that are the epitome of quality and customer satisfaction. Our journey has been rewarding, yet we continue to strive, perpetually aiming to enhance our platform, expanding our resource pool, and ensuring that the Best Plumbers Club is and always will be synonymous with the finest plumbing services across the nation.
Join Our Journey
Navigate through our platform to explore our myriad of resources, connect with exceptional plumbers, and become a part of a story that's crafted with commitment, excellence, and an unyielding promise of quality. Welcome to the Best Plumbers Club – Your national plumbing resource, ensuring that every drip, leak, and clog is addressed by the very best in the business.
Let's continue to build a future where quality, reliability, and customer satisfaction flow through every plumbing service, ensuring peace of mind and unmatched excellence for all.
Get A Free Quote Today
All you need to do to get your plumbing problems fixed fast is call 877-910-5119 or share a few details and we'll connect the best plumber near you,
easy!